Stroking Sahara: An Erotic Interlude

"Stroking Sahara"
Is Available At

Check out my sexy new slice of fiction, titled "Ambrosial Melody". It's for sale at Smashwords
Here's a tempting teaser for "Ambrosial Melody" -
The power of the music of rock & roll can take both musician and admirer to places neither expect...
"Ambrosial Melody" - The TRAILER
---
R A C K ---- E M - Romantic Thriller By A.H. Scott
The world is your oyster, someone once said. Well, if it is, then the quest for a timeless treasure has got to also be on the list of what drives man (and woman).
Sometimes a gift of mankind's eternal love, can turn into a poisoned treasure that should be left to the past.
Intrigue, sex, desire, and greed, all are ingredients in this romantic thriller.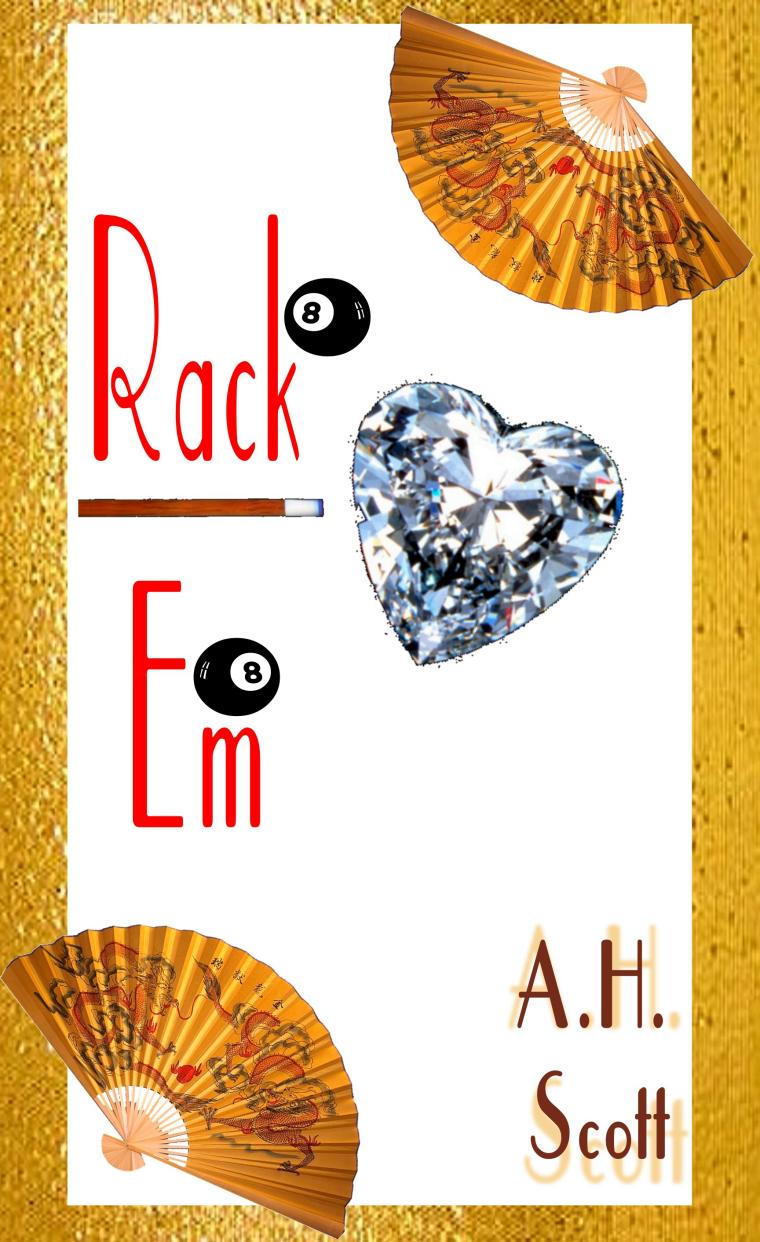 "Rack Em" is a contemporary, romantic thriller set in the arena of international auctions of the exotic and erotic. From a simple action occuring in 1758 France, Manon was a woman who sacrificed her glittering bobbles to get a lover out of prison. Seems like something so innocuous to lead to a modern day mystery. Yet, her name was Manon Balletti. And, the man who held her heart was known more famously by his last name - Casanova. A.H. Scott sets the game of life on edge in the pages of "Rack Em". Purchase A.H. Scott's "Rack Em" from Amazon Worldwide and Smashwords.
---
From The Pen Of A.H. Scott

"Over My Head"

Come with A.H. Scott and go "Over My Head"
"OVER MY HEAD" DESCRIPTION :
Lies and secrets are like molecules of fat. They always rise to the surface.
In the swirling stew of seduction, two persons draw a wife into a web of corruption and condemnation. First of which is her husband, who harbors a secret that she has found out about. Secondly, a man whose intentions towards her have been well known for many years.
Her husband's secret is bound to a lie that the an acquaintance uses to his own benefit. This wife decides to take a gamble of her own, which leads to places that unseen consequences roam.
"Over My Head" is a contemporary romance, filled with smothered aspirations, smoldering sparks, and an explosive conclusion.
Woman at the heart of this novel is Angela Chase. Sexy brunette with a pouting sense of privilege, she always has been spoiled by her tycoon father.
Sometimes a spoiled child becomes a brat that thinks the world should bow down to her. For Angie, she'd enjoyed having her stocking clad knees onto a floor also.
Angela Chase may have been a married woman, but she was far from a shrinking violet on passion's scale. Tiny fractures of her relationship to Lawrence Chase began widdling away at this woman's self esteem.
Neglecting Angela was Lawrence's first sin. Racing into second place behind neglect, came an act of omission.
Events in the lives of the Chases could have taken such a different road, if only a husband told his wife the entire truth about a secret he'd been holding.
Alas, what Lawrence Chase set in motion, Angela Chase would barter with in skin of perfumed lotion.
Desire can take us to places that the heart can never capture. A simple hand out to a stranger can be all that a lonely person could ever need. Even if it were from someone you never thought would be a part of your life. In this tale of crimson conclusions and titillation's triumph, only a single notion of being submerged in an ocean of delights is whispered into a longing soul's ear.
Shall my world remain one of mendacity or should I go, "Over My Head".
"Over My Head" has a few twists amongst the pages, that will leave the reader wondering how did A.H. Scott make the pea vanish from beneath that obvious shell.
A wife. A husband. A lover.
Sex. Money. Power. Lies. Obsession. Murder.
That's "Over My Head". Submerge Yourself Into Seduction's Sea.